The ECGI Spotlight Series

The ECGI Spotlight Series is a global online seminar programme highlighting chosen papers from the ECGI Working Paper Series. The Spotlight Team works together to identify papers from the law and finance series' that will have broad appeal to members of the ECGI network. On occasion, papers may be identified that are not published in the working paper series and following presentation, they will be invited to publish in the series.
The ECGI Spotlight Team consists of Mike Burkart, Professor of Finance, London School of Economics and Political Science and Editor of the ECGI Working Paper Finance Series; Amir Licht, Professor of Law, Harry Radzyner Law School, Interdisciplinary Center Herzliya and Editor of the ECGI Working Paper Law Series; Miriam Schwartz-Ziv, Assistant Professor of Finance, Michigan State University; and Geeyoung Min, Assistant Professor of Law, Michigan State University College of Law.
SUBSCRIBE to receive updates from this series.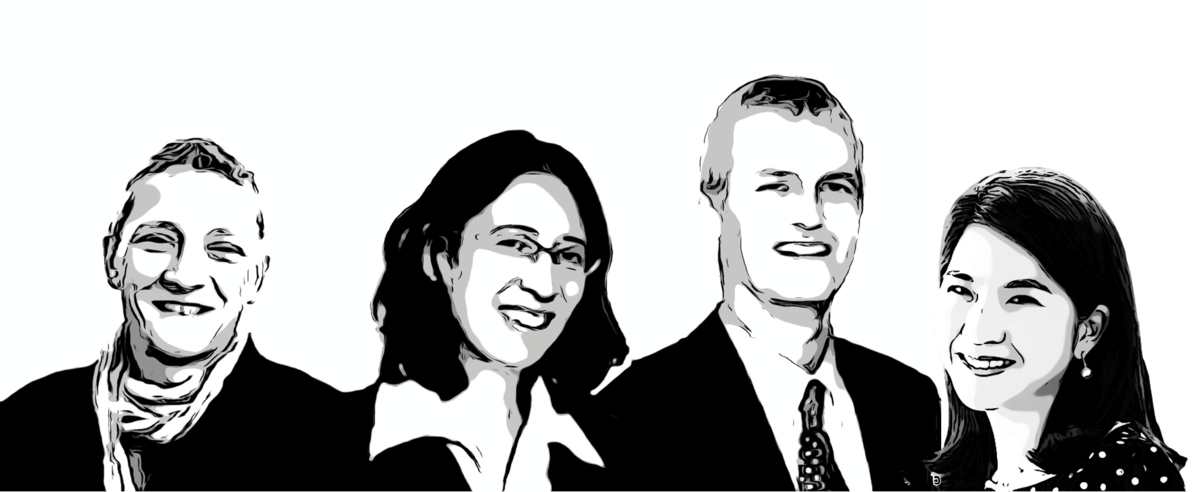 -------------------------
Schedule:
Ep.1 | Active Short Selling by Hedge Funds
Monday, 13 July 2020 | 16:00 CEST | 10:00 EDT
Short sellers play an important role in the transmission of negative information into price. Because short selling leads to negative price pressure, short sellers have been cast as villains throughout history. Following the crash of 1929, for example, the U.S. Senate released the names of large short sellers in an attempt to brand them as "unpatriotic." Perhaps because of this negative sentiment, investors are often reluctant to publicly disclose short positions.
Yet, recent years have seen a new phenomenon: high-profile short-selling campaigns by hedge funds. David Einhorn's short of Allied Capital provides an illustrative example. In May of 2002, Einhorn announced a short position in Allied at an investment conference, arguing the firm engaged in questionable accounting practices. Allied's stock price dropped by over 10% the following day, and by the next month its short interest increased sixfold.
In this paper, we undertake a comprehensive analysis of short-selling campaigns by hedge funds. Consistent with anecdotal evidence, the prevalence of campaigns has increased considerably in recent years. We show that such campaigns are associated with abnormal returns for targets of approximately -7% as well as changes in the behavior of stakeholders (e.g., other short sellers). Campaigns are primarily undertaken by activist hedge funds, particularly those that have more experience or employ hostile tactics.
Presented by Vyacheslav Fos, Associate Professor of Finance and Hillenbrand Family Faculty Fellow, Boston College
Discussed by Stephen Fraidin, Partner at Cadwalader Wickersham & Taft LLP.
----------------------------
Ep. 2 | For Whom is the Corporation Managed in 2020?: The Debate over Corporate Purpose
Monday, 14 September 2020 | 16:00 CEST | 10:00 EDT
A high profile public debate is taking place over one of the oldest questions in corporate law, namely, "For whom is the corporation managed?". In addition to legal academics and lawyers, high profile business leaders and business school professors have entered the fray and politicians have offered legislative "fixes" for the "problem of shareholder primacy." 
In this article, Professor Rock takes this debate to be an interesting development in corporate governance and tries to understand and explain what is going on. He argues that, analytically and conceptually, there are four separate questions being asked. First, what is the best theory of the legal form we call "the corporation"?  Second, how should academic finance understand the properties of the legal form when building models or engaging in empirical research? Third, what are good management strategies for building valuable firms? And, finally, what are the social roles and obligations of large publicly traded firms? He argues that populist pressures that emerged from the financial crisis, combined with political dysfunction, have led to the confusion of these different questions, with regrettable results.
Presented by Ed Rock, Martin Lipton Professor of Law, Director, Institute for Corporate Governance & Finance, NYU | Law, Fellow of American College of Governance Counsel, and ECGI Fellow.
Click here to read summary article.
----------------------------
Ep. 3 | Trading and Shareholder Democracy
Monday, 16 November 2020 | 16:00 CET | 10:00 EST
The authors study shareholder voting in a model in which trading affects the composition of the shareholder base. Trading and voting are complementary, which gives rise to self-fulfilling expectations about proposal acceptance and multiple equilibria. Prices and shareholder welfare can move in opposite directions, so the former may be an invalid proxy for the latter. Increasing liquidity can reduce welfare, because it allows extreme shareholders to gain more weight in voting. Delegating decision-making to the board can improve shareholder value. However, the optimal board is biased, does not represent current shareholders, and may not garner support from the majority of shareholders.
Presented by Nadya Malenko, Associate Professor of Finance at the University of Michigan, Ross School of Business; Associate Editor at the Journal of Finance, Review of Financial Studies, and Journal of Corporate Finance, ECGI Research Member.​​​​​​
----------------------------
Ep. 4 | Institutional Investors and Corporate Governance
Monday, 22 February 2021 | 16:00 CET | 10:00 EST
This Spotlight Series highlighted how the defining aspect of institutional investors differentiates them in their governance role from standard principal block-holders and the heterogeneity amongst institutional investors as block-holders.
The authors provide a  comprehensive overview of institutional investors' role in corporate governance, focusing on three components. First, a detailed characterization of key aspects of the legal and regulatory setting within which institutional investors operate with respect to the governance of their portfolio firms. Second, the emergence of institutional investors as the modal concentrated owners of public firms in modern economies, using a wide variety of data sources to establish new stylized facts. Third, synthesize the evolving  "response"  of the academic literature in finance to the emergence of institutional investors in corporate governance,  attempting to link theoretical predictions to empirical findings.  
Presented by Amil Dasgupta, Professor of Finance at the London School of Economics and ECGI Research Member, Vyacheslav Fos, Associate Professor of Finance and Hillenbrand Family Faculty Fellow Boston College and ECGI Research Member, Zacharias Sautner, Professor of Finance at Frankfurt School of Finance & Management and ECGI Research Member
----------------------------