Image: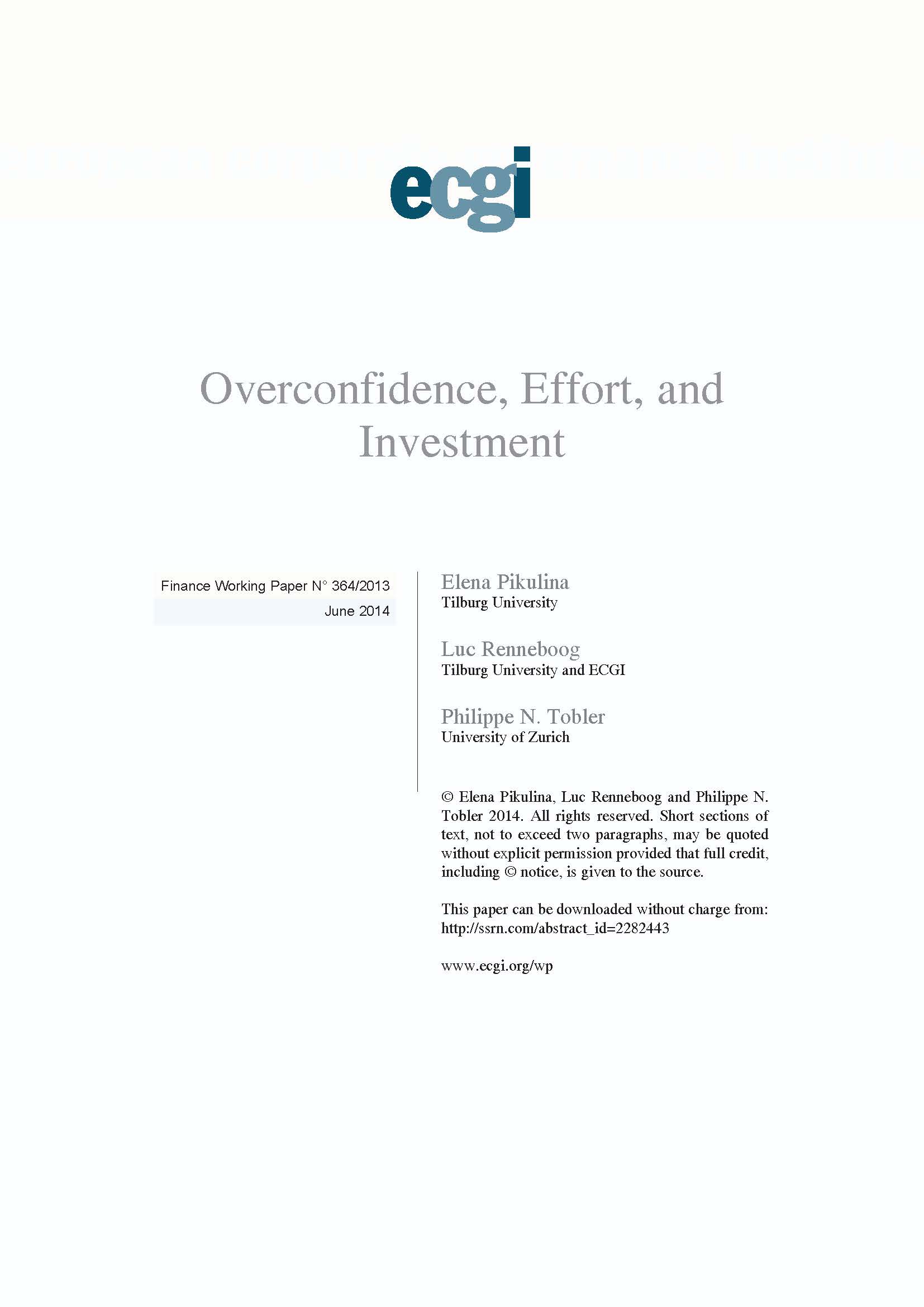 Overconfidence, Effort, and Investment
Keywords
Self-confidence •
Overconfidence •
Judgmental Bias •
Better-than-Average •
overinvestment •
Investment Choice •
Effort
The theoretical finance literature predicts that overconfident managers overinvest in risky projects and exert more effort to learn about potentially value-enhancing projects in comparison with their unbiased peers. We test this prediction experimentally.
We demonstrate that strong overconfidence results in overinvestment and excess effort levels, moderate overconfidence leads to accurate decisions, and underconfidence induces underinvestment and insufficient effort. Our results can be generalized as they are based on different subject types (financial professionals and students), various media (computer-, paper-, and web-based designs), and different types of effort costs (real effort and monetary investment costs).