Image: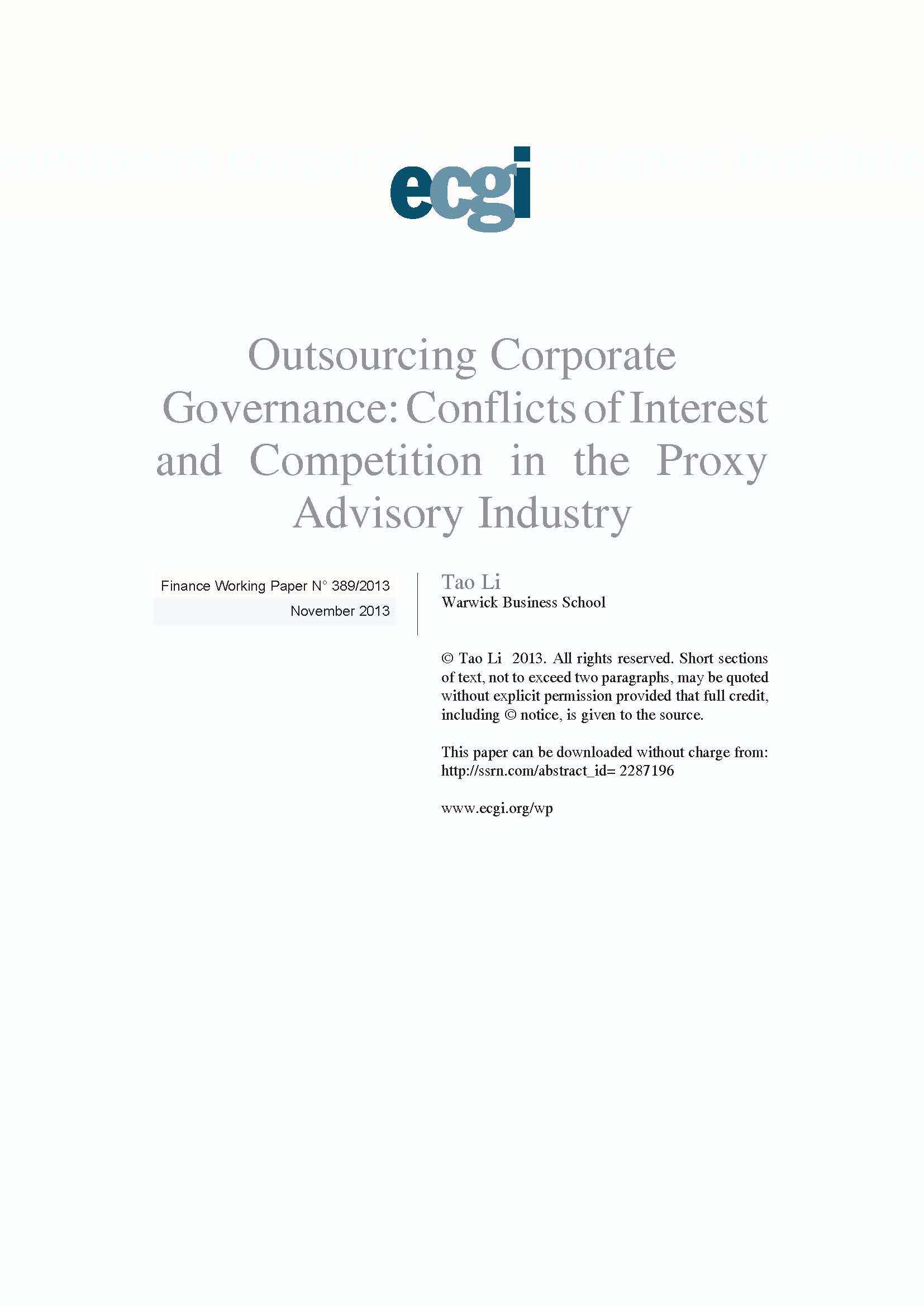 Outsourcing Corporate Governance: Conflicts of Interest and Competition in the Proxy Advisory Industry
Keywords
Proxy advisory firms •
conflicts of interest •
competition
Proxy advisors, private firms that help institutional investors decide how to vote their shares, play an extremely powerful role in shaping corporate governance. However, investors and policymakers are concerned about undesirable features of the industry, especially potential conflicts of interest.
In this paper, I model how conflicts of interest may arise when a proxy advisor provides services to both investors and corporate issuers on the same governance issues. I then study how increased competition can alleviate these conflicts. Using a unique dataset on voting recommendations, I show that the entry of a new advisory firm reduces favorable recommendations for management proposals by the incumbent advisor, which is consistent with our theory as the incumbent is subject to conflicts of interest by serving both investors and corporations. These results shed light on the policy debate on whether and how to regulate the proxy advisory industry.