Image: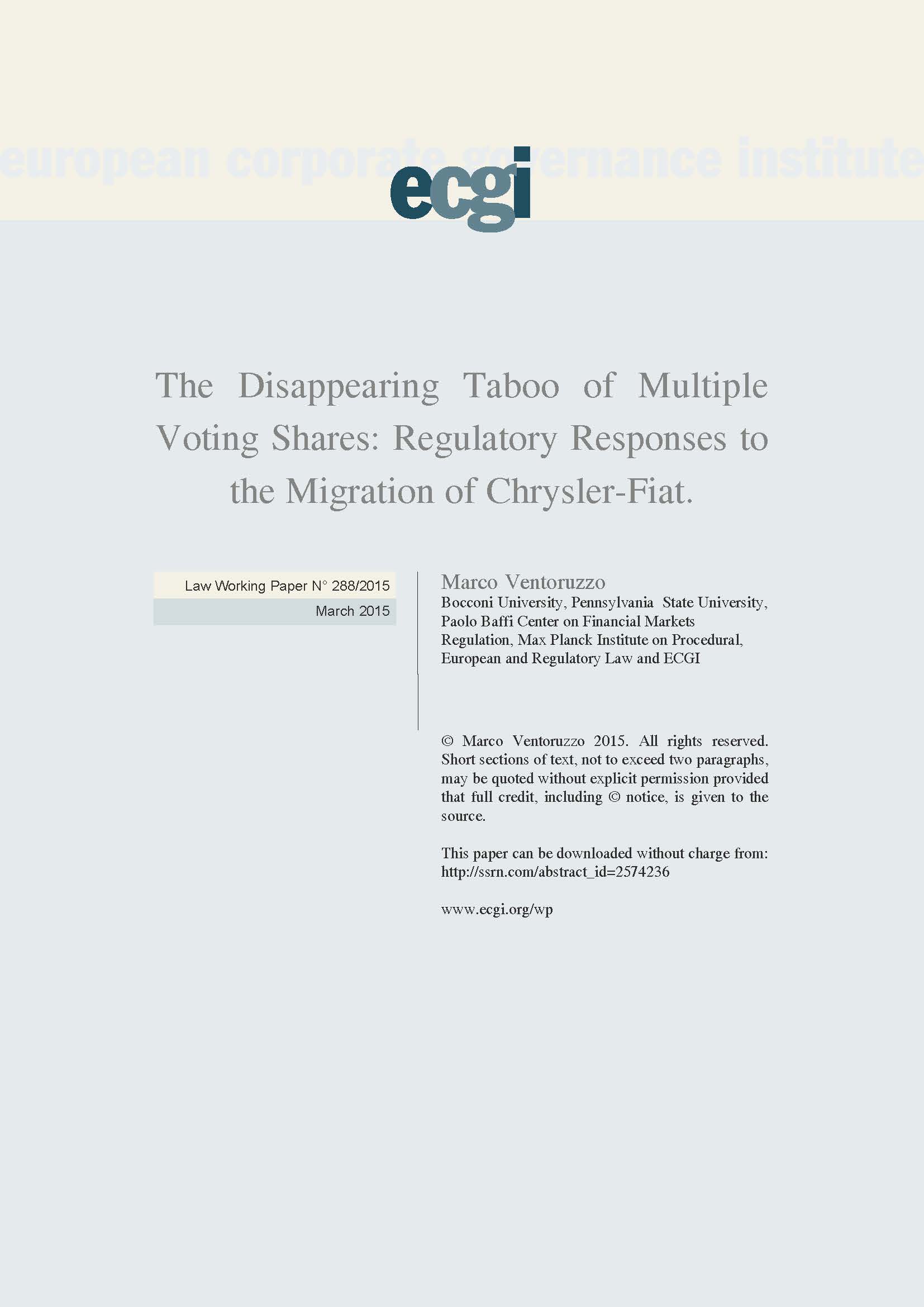 The Disappearing Taboo of Multiple Voting Shares: Regulatory Responses to the Migration of Chrysler-Fiat
Keywords
regulatory competition •
one-share •
one-vote •
controlling shareholders •
institutional investors •
multiple voting shares •
loyalty shares •
dual class structures •
control enhancing devices
In 2014, the Italian Government broke an old taboo of Italian corporate law, joining the ranks of many different legal systems that allow the issuance of multiple voting shares (MVSs), including the United States. The importance of the reform is therefore broad, also because it offers the occasion to review, more generally, the state of the debate on MVSs.
The new rules are also interesting because they are both a cause and a consequence of regulatory competition in Europe, and can be considered an example of the recent trend toward greater flexibility and contractual freedom in corporate law. This article examines the new rules in a comparative perspective, considering similar experiences in Europe and the US, and discussing the empirical evidence on the effects of MVSs, especially in listed corporations. The second part of the paper illustrates some interpretative issues raised by the new Italian rules, and the possible motivations of the Italian legislature in taking this step also vis-a-vis the planned privatization of some large state-owned enterprises.