Shareholder Ideology and Stewardship
25 October 2018
•

Hermes Investment Management, London
Hosted by: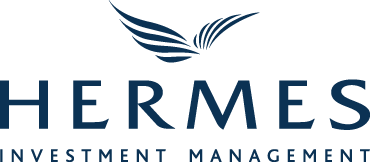 *** This Event is by invitation only. ***
(ECGI Institutional and Patron Members may submit attendance requests by email however spaces are limited)
The Roundtable will focus on the nature of governance interventions by institutional shareholders. Institutional investors have a conflict between promoting socially responsible behaviour of companies and shareholder value orientation at all cost. What can we learn from voting behaviour about "shareholder ideology"? How actively involved are institutional investors with portfolio companies? Do active managers take buy and sell decisions based on governance and stewardship information? Is there a link between sell decisions, voting and other types of governance intervention?
Organisers
Marco Becht, Solvay Brussels School, ECGI and CEPR
Luca Enriques, University of Oxford and ECGI
Programme Outline: 
The day is structured around introductory briefings from previously designated participants. These interventions are intended to stimulate further interventions and discussion between all attendees. The use of slides is possible but not necessarily encouraged. The prior distribution of written material is encouraged.
15:00   Registration
15:15   Welcome – Hans Hirt, Executive Director, Hermes EOS
15:30   "Investor Ideology"[1] Patrick Bolton, Columbia Business School and ECGI
16:45   Tea/ Coffee
17:15   "How Active are Active Managers?" [2], Julian Franks, London Business School and ECGI
18:30   Concluding remarks – Marco Becht, Executive Director, ECGI
[2] Forthcoming ECGI working paper
Contact
Programme queries should be directed to Marco Becht (Marco.Becht@ecgi.org) or
Luca Enriques (luca.enriques@law.ox.ac.uk)
Practical queries should be directed to Elaine McPartian (elaine.mcpartlan@ecgi.org)
Participants:
 
[list to follow]
Information
Address:
Hermes Investment Management, 150 Cheapside, London, EC2V 6ET
Thursday, 25 October 2018
How Active are Active Managers?
How Active are Active Managers?