Image: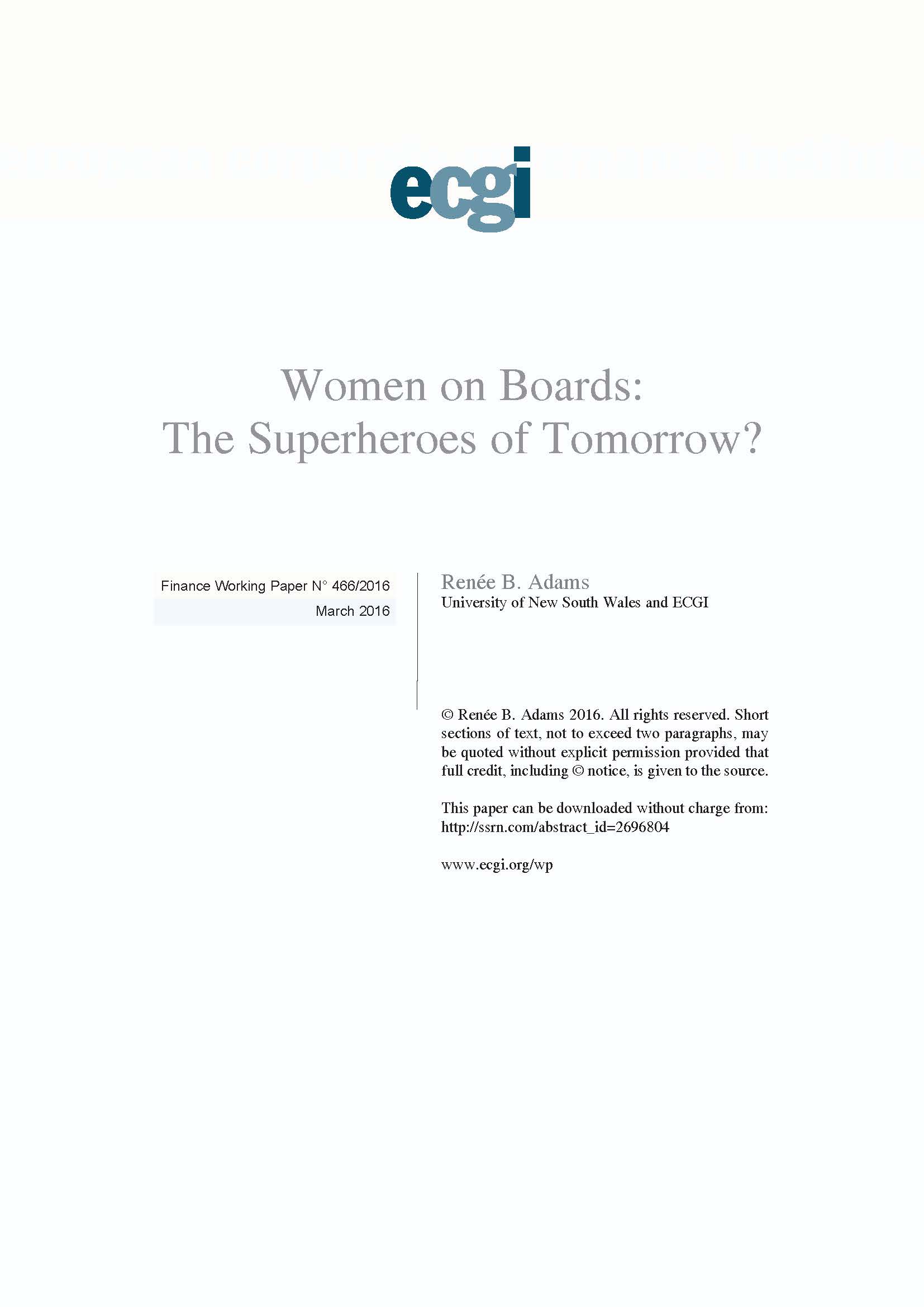 Women on Boards: The Superheroes of Tomorrow?
Keywords
Gender •
boards of directors •
business case •
selection bias •
causal inference •
policy
Can female directors help save economies and the firms on whose boards they sit? Policy makers seem to think so. Numerous countries have implemented boardroom gender policies because of business case arguments. While women may be the key to healthy economies, I argue that more research needs to be done to understand the benefits of board diversity.
The literature faces three main challenges: data limitations, selection and causal inference. Recognizing and dealing with these challenges is important for developing informed research and policy. Negative stereotypes may be one reason women are underrepresented in management. It is not clear that promoting them on the basis of positive stereotypes does them, or society, a service.
Published in
Published in:
Description:
FIRN Research Paper No. 2696804 | The Leadership Quarterly 27 (3), 371-386