Image: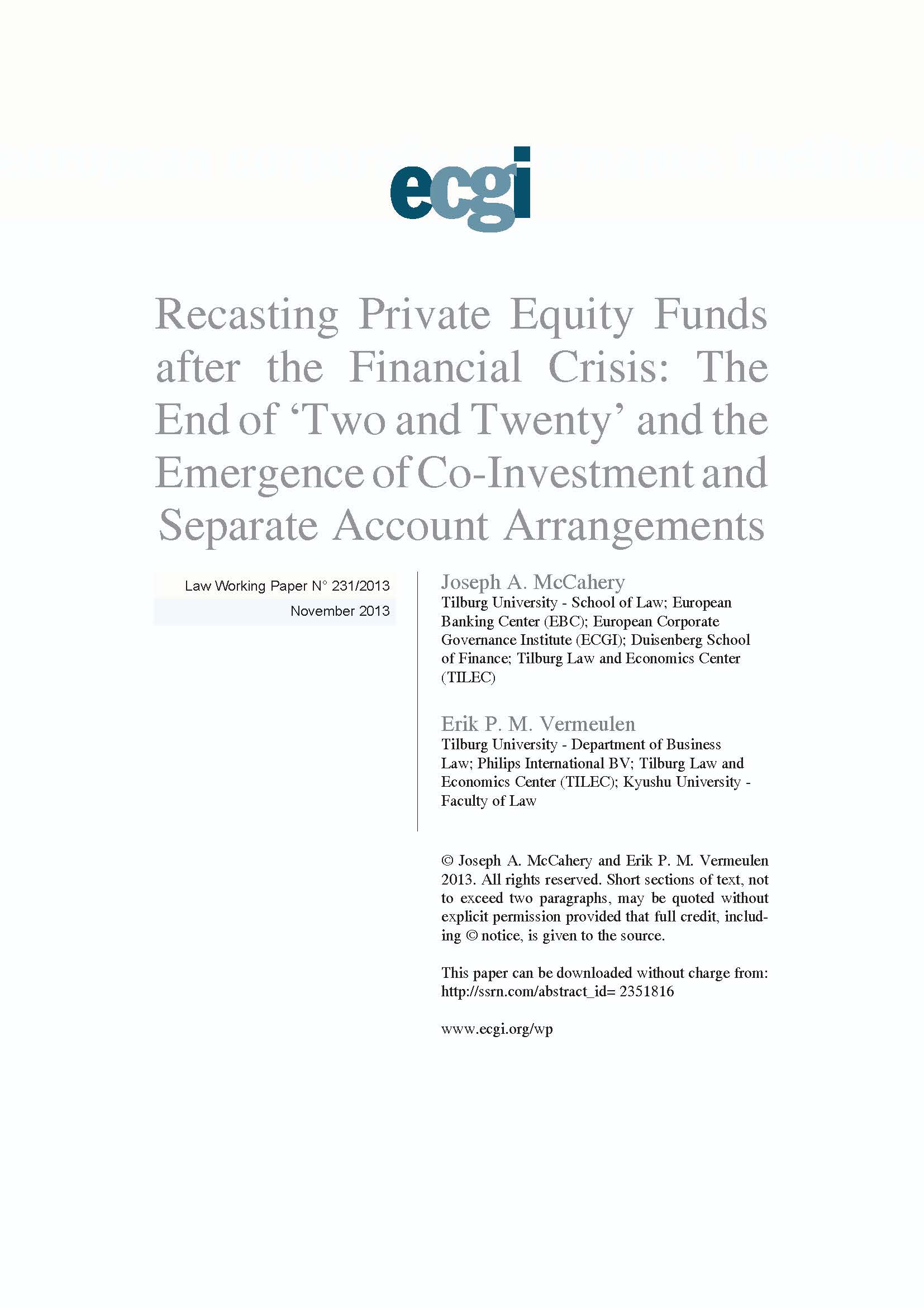 Recasting Private Equity Funds after the Financial Crisis: The End of ?Two and Twenty? and the Emergence of Co-Investment and Separate Account Arrangements
Keywords
AIFMD •
carried interest •
co-investment rights •
limited partnership agreement •
management fee •
private equity •
separate accounts
This article examines the post-financial crisis trends in the private equity industry. Although most research has followed the pre-crisis trends, we show that investors are demanding the inclusion of more investor-favorable compensation terms in limited partnership agreements.
Our findings suggest that these new terms not only provide the investors with more favorable management fee and profit distribution arrangements, but also give them more control over the fund?s investment decisions. Importantly, the new pattern also reveals the inclusion of more straightforward co-investment rights. Besides the contractual ?improvements?, we observe that investors want to see more skin in the game from the managers/general partners.