Image: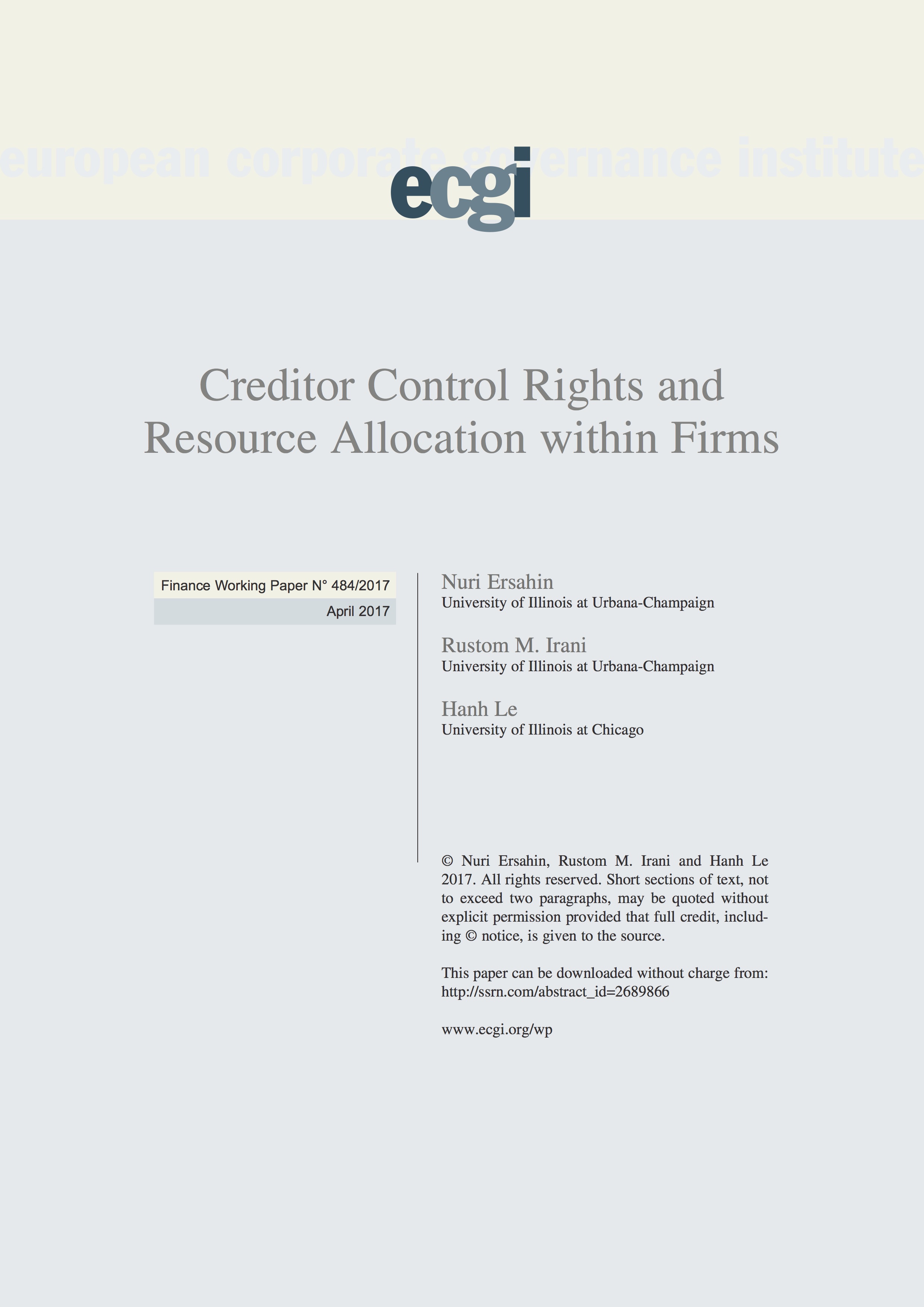 Creditor Control Rights and Resource Allocation within Firms
Keywords
Covenant violations •
Corporate governance •
control rights •
creditors
We examine the within-firm resource allocation and restructuring effects of creditor intervention and their relationship to performance gains at firms violating covenants in private credit agreements. By linking firms to establishment-level data from the U.S.
Census Bureau, we demonstrate that covenant violations are followed by large reductions in employment and more frequent establishment sales and closures. These cuts are concentrated in violating firms? noncore business lines and underperforming establishments. We conclude that refocusing operations and improving productive efficiency are important channels through which creditors enhance violating firms? performance.