Lucrezia Reichlin to Become Next Chair of ECGI
April 21 2020
Announcement
Lucrezia Reichlin to Become Next Chair of the European Corporate Governance Institute (ECGI)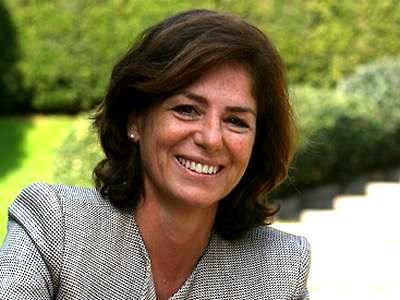 BRUSSELS - 8 April 2020. The ECGI Board of Directors is delighted to announce the  appointment of Professor Lucrezia Reichlin as the new Chair-Designate of ECGI to succeed Guy Jubb, the current Interim Chair.[1] The Board anticipates her appointment as Chair when it meets in June, following the approval of enabling amendments to the ECGI Statutes.
 
Professor Reichlin is Professor of Economics at the London Business School, a non-executive director of AGEAS Insurance Group as well as Chair & co-founder of Now-Casting Economics Ltd and a Trustee of the IFRS Foundation, which governs and oversees the International Accounting Standards Board. From 2005 to 2008 she was the Director General of Research at the European Central Bank. From 2009 to 2018 she was a non-executive director of UniCredit Banking Group and from 2016 to 2019 she was a non-executive director of Eurobank Ergasias SA. From 2013 to 2016 she was Chair of the Scientific Council at the think-tank Bruegel. She is a Fellow of the Econometric Society and the European Economic Association.  She serves on the advisory boards of several research and policy institutions around the world. (see her full biography here).
Through her role at the IFRS Foundation, Professor Reichlin is actively engaged in climate finance policy and is keen to advance change in this area as urgently as the situation requires. She has also contributed some thought provoking angles on the current pandemic crisis, including COVID-19 Is an Opportunity for Europe and The macroeconomic policy response to the COVID-19 crisis
Speaking about the appointment, Professor Marco Becht, Executive Director & Fellow of ECGI, said; "I wish to thank Prof. Reichlin for accepting the role of ECGI Chair and I speak on behalf of the ECGI Board and executive team in saying that we look forward to working with her in the coming years".
--------
Queries and comments may be directed to Elaine McPartlan at elaine.mcpartlan@ecgi.org
[1] Professor  Reichlin's appointment as Chair of the ECGI is conditional on certain enabling amendments to the ECGI Statues, which will be considered at an EGM, which is expected to be convened in the near future. In the meantime, she was co-opted to the ECGI Board on April 1, 2020, which ECGI members will be asked to ratify at the AGM later this year.