Provenance Logo: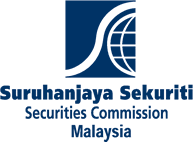 This code was produced by :
The Malaysian Code on Corporate Governance (MCCG) introduced in 2000 has been a significant tool for corporate governance reform, and has influenced corporate governance practices of companies positively.
The MCCG reflects global principles and internationally recognised practices of corporate governance which are above and beyond the minimum required by statute, regulations or those prescribed by Bursa Malaysia. The MCCG permits a more constructive and flexible response to raise standards of corporate governance. It recognises that there are aspects of corporate governance where statutory regulation is necessary and others where self- regulation complemented by market regulation is more appropriate. The MCCG was reviewed in 2007 and 2012 to ensure that it remains relevant and is aligned with globally recognised best practices and standards. In 2017, the MCCG, which supercedes its earlier edition, takes on a new approach to promote greater internalisation of corporate governance culture.