Image: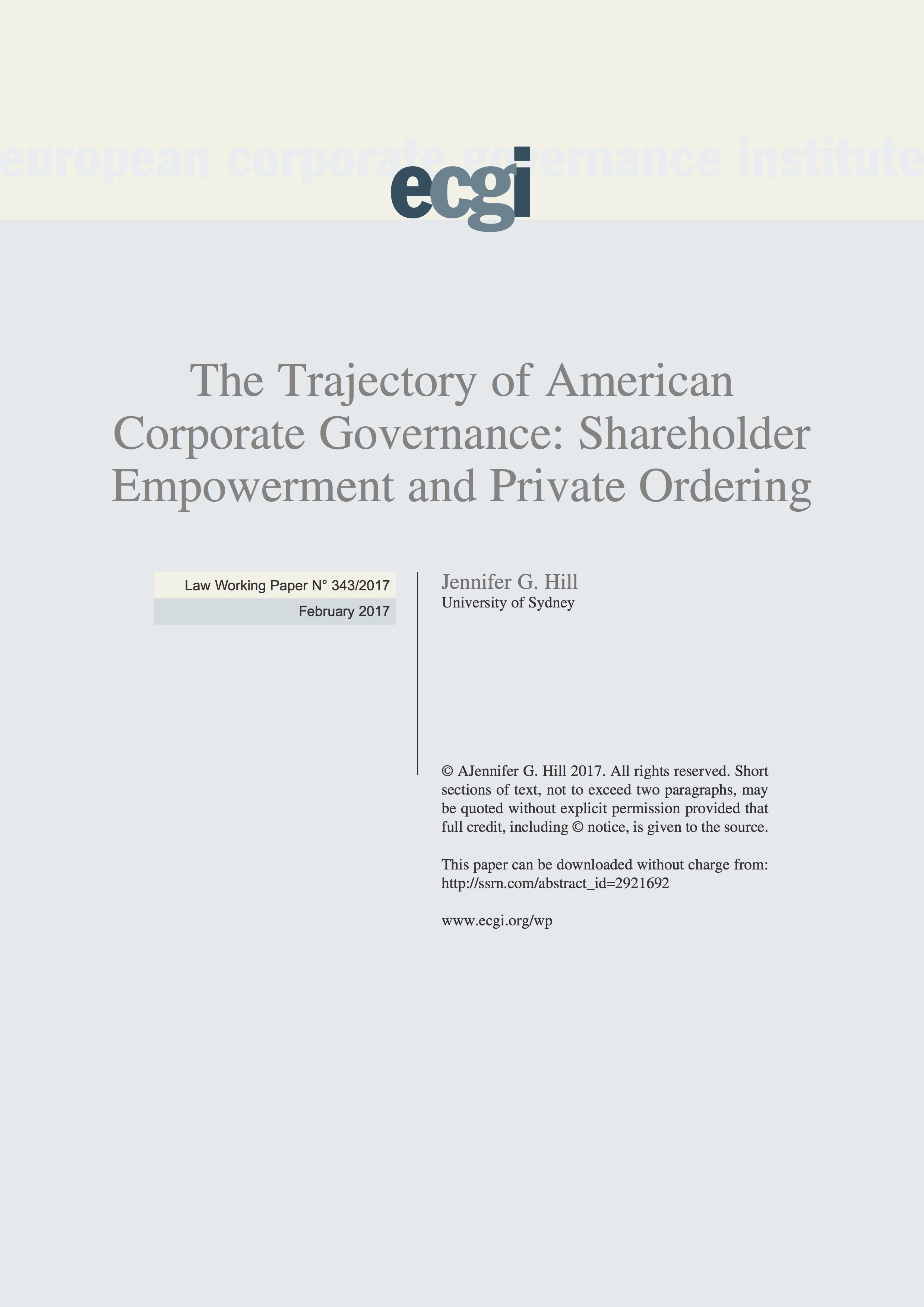 The Trajectory of American Corporate Governance: Shareholder Empowerment and Private Ordering Combat
Date posted :
March 10 2017
Last revised :
March 20 2017
Keywords
Delaware general corporation law •
shareholder activism •
institutional investors •
shareholder power •
private ordering •
proxy access •
corporate charters and bylaws •
bylaw amendment •
US corporate law •
UK company law •
legal history •
organizational origins
Shareholder power and activism are hot issues in the United States and around the world. Although some jurisdictions have welcomed greater shareholder involvement in corporate governance, this prospect has been met with widespread apprehension in the United States. There is a paradox here.
Although the United States is generally regarded as the birthplace of shareholder activism, in fact, US shareholders have traditionally possessed far fewer corporate governance rights than shareholders in other common law jurisdictions. This article discusses the trajectory of corporate governance and evolving shareholder rights in the United States, in the context of the shareholder empowerment and proxy access debates. It considers recent corporate governance developments, including institutional activism and the phenomenon of 'private ordering combat' through bylaw amendments, which potentially readjust the balance of power between shareholders and the board of directors in US public corporations. The article also explores the intriguing underlying question of why shareholder empowerment is such a controversial issue in the United States, compared to some other common law jurisdictions, such as the United Kingdom. To explain this puzzle, the article looks to legal history and to the fundamentally di erent organizational origins of US and UK corporate law. The article argues that organizational origins matter, and that the divergent origins of US and UK corporate law contribute to attitudinal di erences in relation to shareholder power and the role of shareholders in corporate governance.