Image: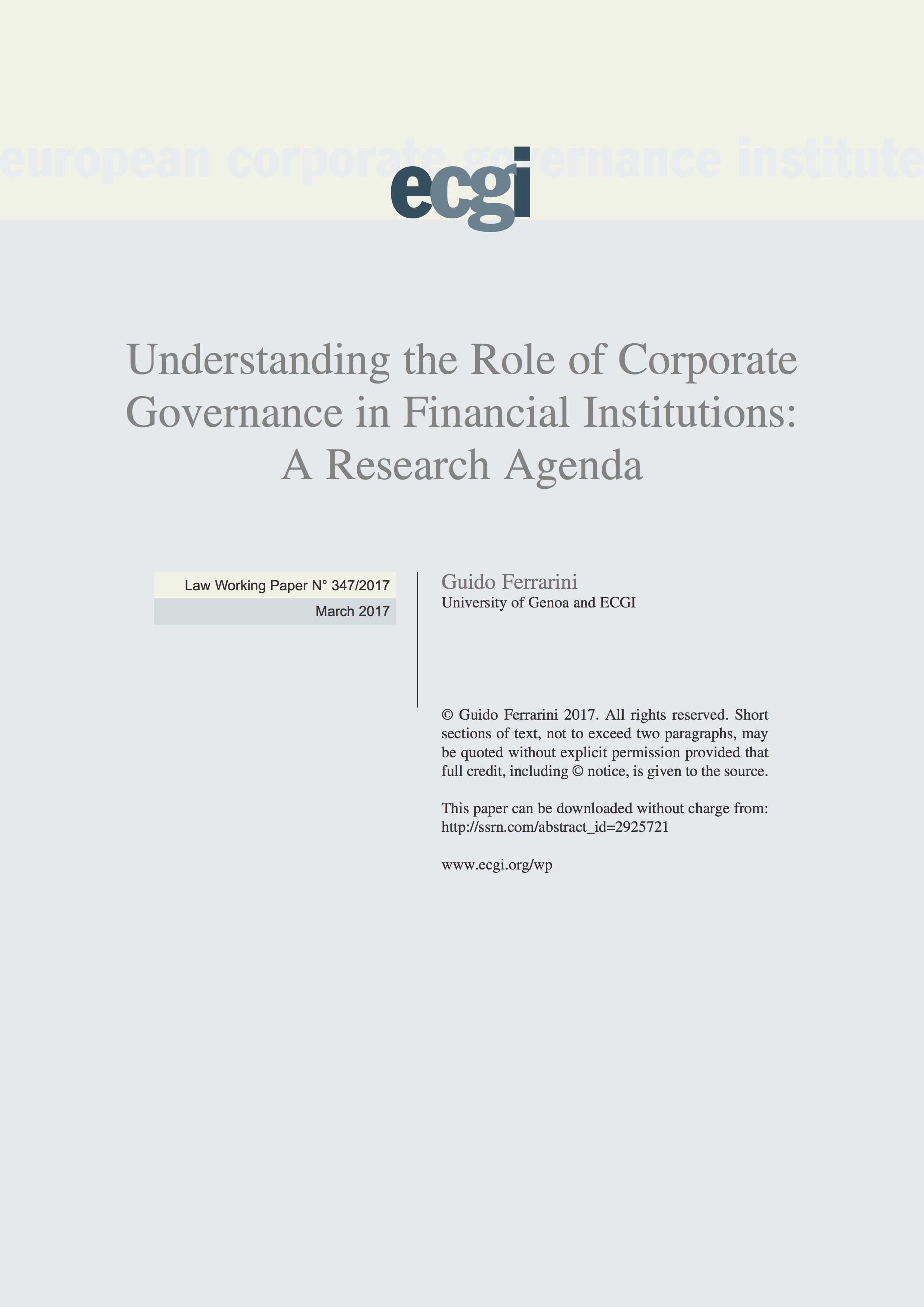 Understanding the Role of Corporate Governance in Financial Institutions: A Research Agenda
Keywords
Corporate governance •
Financial institutions •
Banks •
banking regulation •
financial regulation •
financial supervision •
fiduciary duties
After the 2008 financial crisis, a substantial part of the blame for the numerous bank failures that occurred as a result of the crisis has been put on corporate governance.
Consequently, regulation and supervision have been enhanced both as a complement to the corporate governance of financial institutions and as a substitute for the same in areas where governance failures appear more evident. In this paper, I argue that the swinging of the pendulum between corporate governance and financial regulation may have gone too far, as a result of the 'nirvana fallacy' that often affects reformers. I suggest, therefore, that corporate governance should recover some of the lost grounds, possibly through spontaneous enhancement of the role of boards by financial institutions and cautious deregulation of the governance mechanisms by supervisory authorities. I also suggest that proposals to reform corporate law for financial institutions, for instance by restricting the scope of the business judgement rule, should be rejected, as this would affect entrepreneurship and stifle innovation in the financial sector.