Image: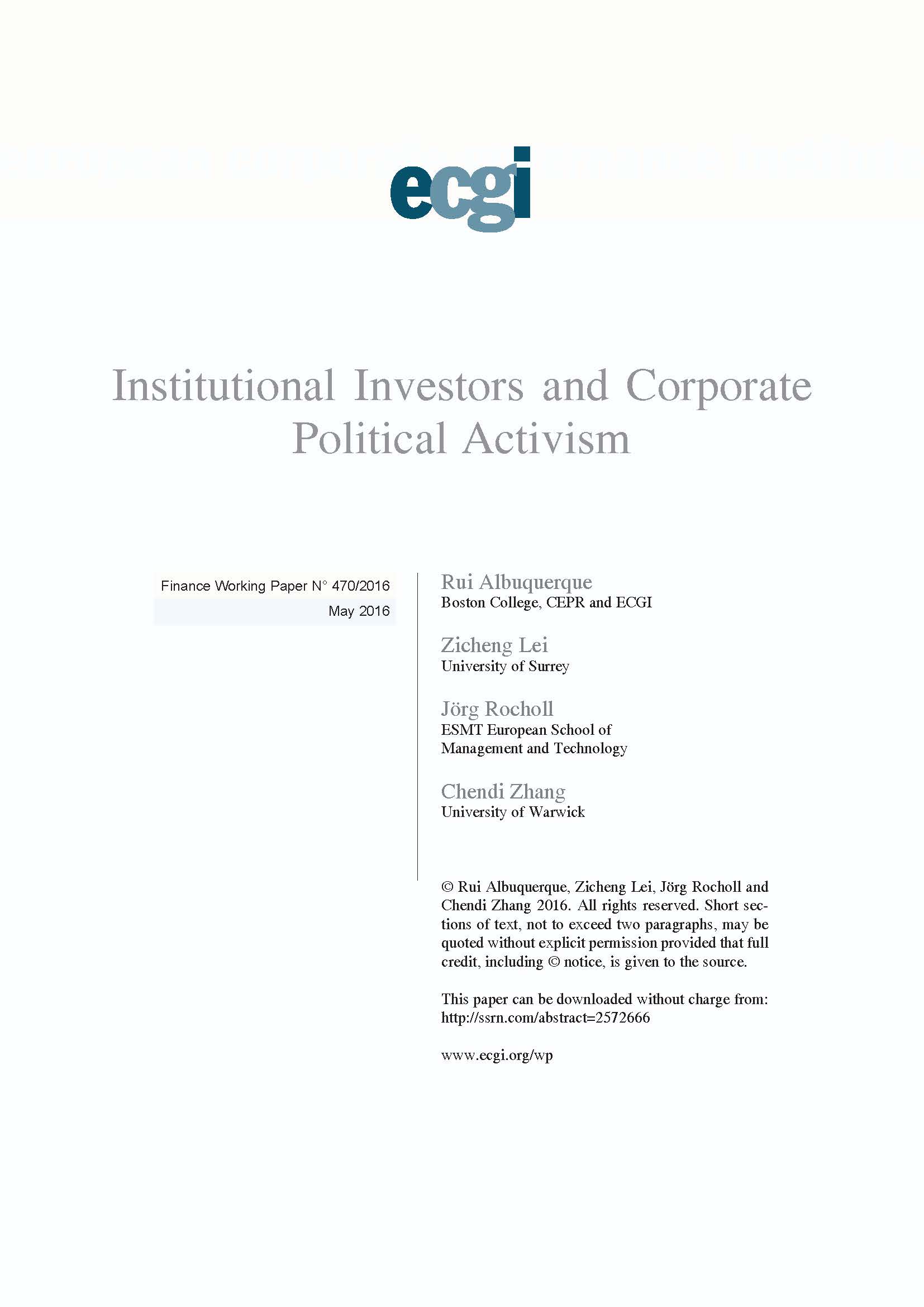 Institutional Investors and Corporate Political Activism
Date posted :
May 01 2016
Last revised :
June 07 2016
Keywords
institutional investors •
Political Activism •
Political Contributions •
political connections •
Citizens United
The landmark decision by the U.S. Supreme Court on Citizens United v. Federal Election Commission asserts for the first time that corporations benefit from First Amendment protection regarding freedom of speech in the form of independent political expenditures, thus creating a new avenue for political activism.
This paper studies how corporations adjusted their political activism in response to this ruling. The paper presents evidence consistent with the hypothesis that institutional investors, in particular public pension funds, have a preference for not using the new avenue for political activism, a preference not shared by other investors.