Image: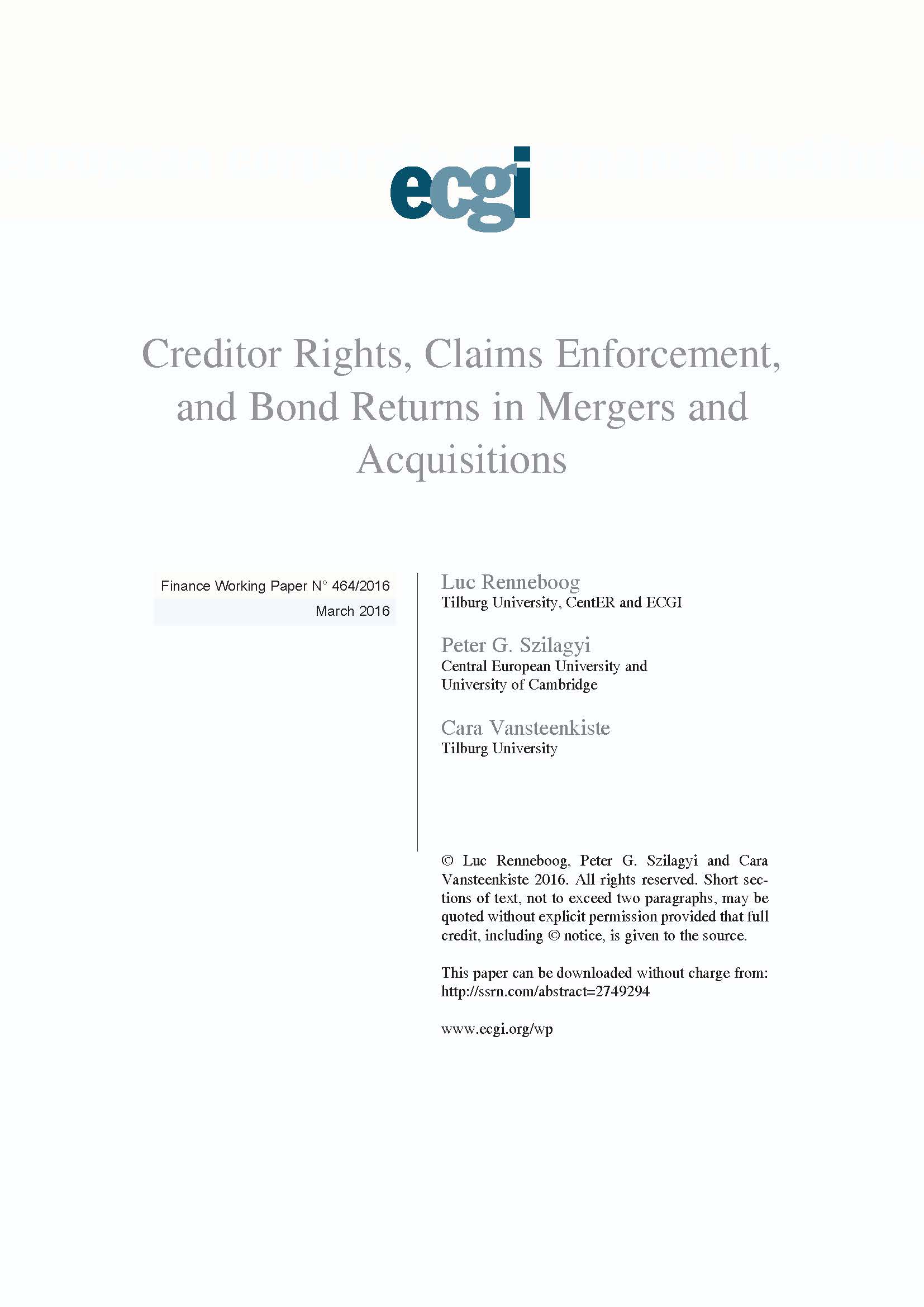 Creditor Rights, Claims Enforcement, and Bond Returns in Mergers and Acquisitions
Keywords
bond returns •
mergers and acquisitions •
takeovers •
creditor rights •
claims enforcement •
Legal origin •
shareholder protection
By means of an international sample of cross-border mergers and acquisitions (M&As) involving firms with outstanding Eurobonds from the US, Europe, and other countries around the world, we show that bond performance around M&A announcements is sensitive to cross-country differences in creditor protection and claims enforcement in a court of law.
Bidder and target bonds perform significantly better when they become exposed to a jurisdiction with stronger creditor rights or with more efficient enforcement of creditor claims. These spillover effects in better creditor protection outweigh the effects of legal origin and exposure to other more general corporate governance measures such as the rule of law or better anti-director rights. The spillovers are intensified by the ability of creditors to perform insolvency arbitrage across legal systems, and are higher for longer maturity bonds, bonds issued by firms with high asset risk, and bonds issued by firms with a higher likelihood of financial distress.