Image: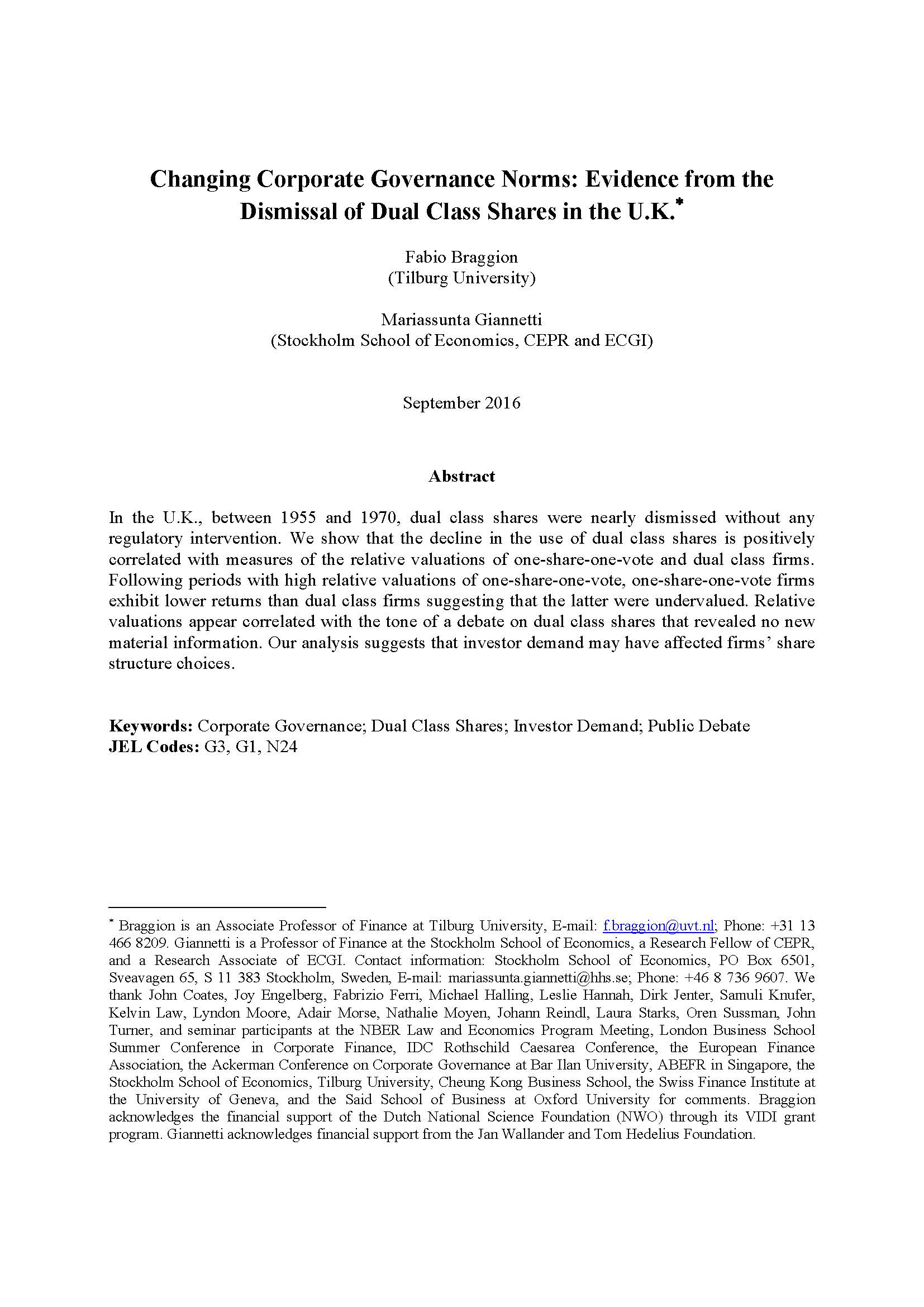 Public Debate and Stock Prices: Evidence from the Voting Premium
Date posted :
July 01 2013
Last revised :
August 01 2013
Keywords
Category •
Corporate governance •
Dual Class Shares •
Public Opinion
An intense debate on the use of limited-voting shares developed in the UK during the 1950s. Using a unique hand-collected dataset, we show that negative news coverage of limited-voting shares is associated with an increase in the relative price of voting and limited-voting shares (the voting premium), even if no new material information has been revealed.
The effects are stronger for firms that are difficult to arbitrage. Furthermore, a higher voting premium and negative news for dual class firms are followed by lower returns for voting shares than for limited-voting shares suggesting a reversion to fundamentals. Taken together, our results indicate that during this period investors? views may have limited firms? ability to use limited-voting shares and have broader implications on the effects of investors? views for stock prices and corporate governance.