Image: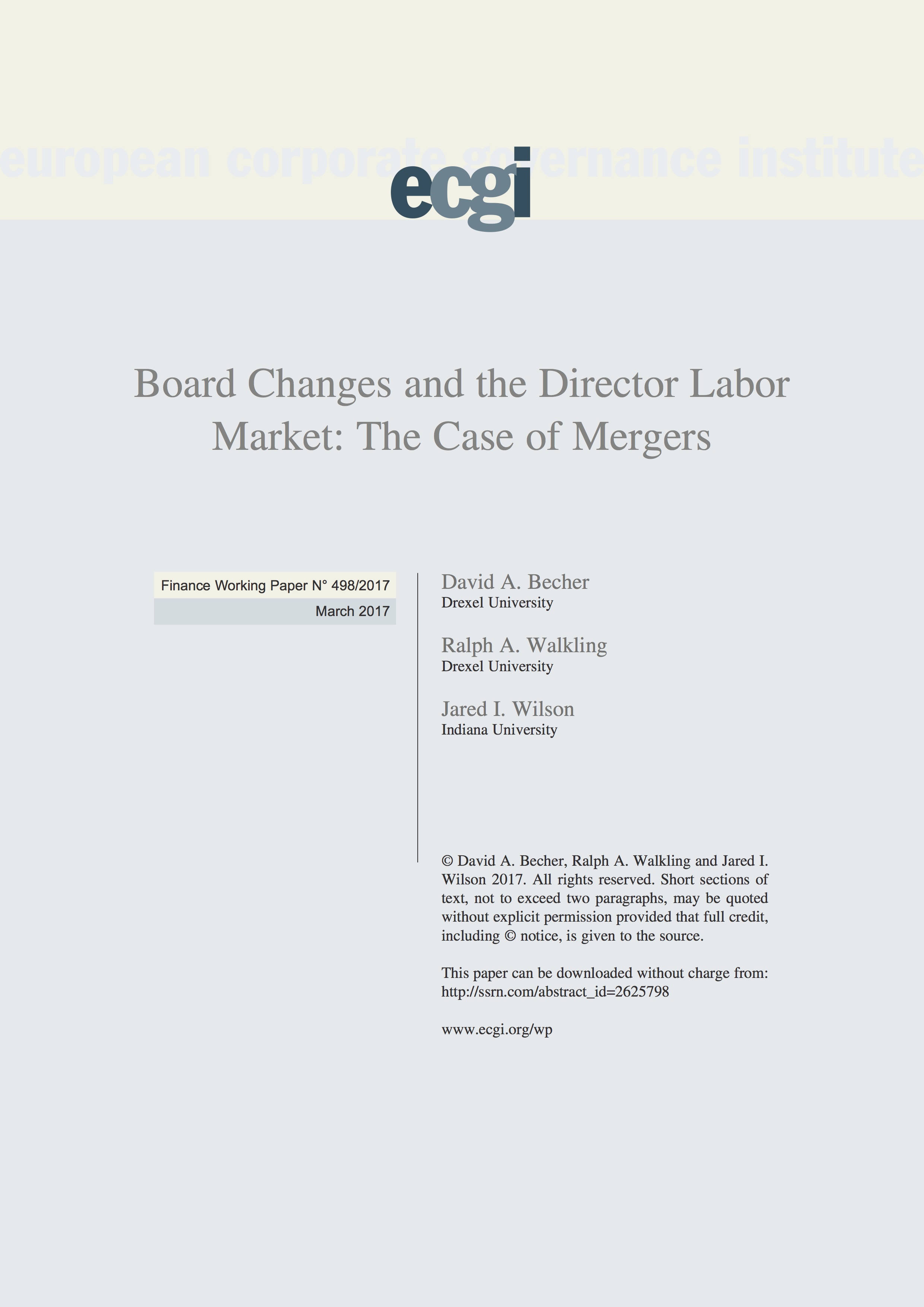 Board Changes and the Director Labor Market: The Case of Mergers
Date posted :
March 14 2017
Last revised :
March 20 2017
We provide benchmarks for board changes over time and in response to the evolution of firm structure. Boards are more stable in the modern era. At the same time, shifts made around mergers are substantial and significantly different than those at non-merging firms.
Changes to acquiring boards reflect firm needs, increased demand for executive and merger experience and bargaining between targets and acquirers, rather than agency motives. Conversely, director selection at non-merging firms is driven by general skills and diversity. Our analyses provide insight into the dynamic nature of board structure and characteristics demanded in the director labor market.